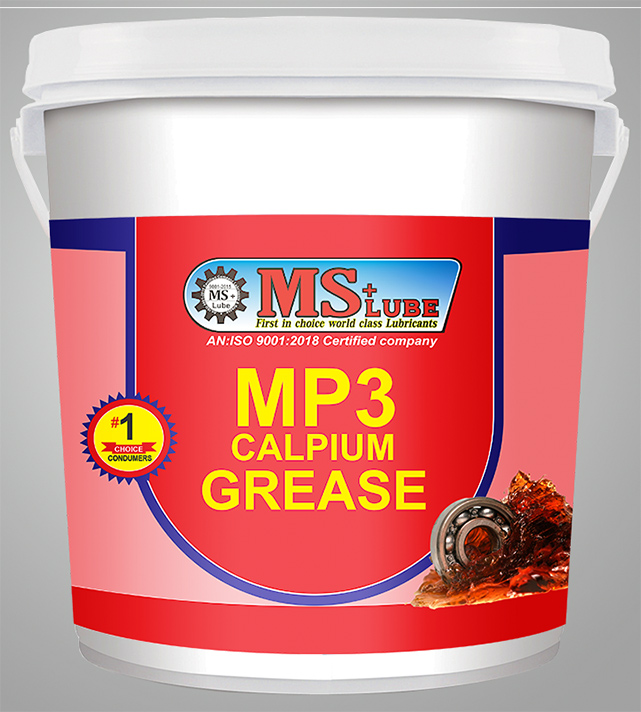 Description:
Multipurpose grease containing highly refined mineral base oils, lithium thickener and rust and oxidation inhibitors. Suitable for automotive and industrial applications.
  APPLICATION
Plain and rolling element bearings.
Automotive and General plant lubrication.
Construction equipment bearings.
Earthmoving, quarrying and mining.
Agricultural equipment.
Usable temperature range: -20 to +130°C. Maximum temperature for short term exposure: +155°C.
  Customer benefits:
Saves on maintenance.

Protection against component wear under moderate load conditions.

Rust and corrosion inhibitors protect metal surfaces.
Long service life.
Excellent oxidation resistance ensures enhanced grease service life.
Minimizes inventory costs.
Multipurpose capability allows use in a wide range of industrial and automotive applications reducing the number of different greases required and eliminating product misapplication.
KEY PROPERTIES :
| | |
| --- | --- |
| NLGI Grade    | 3 |
| Thickener | Lithium Soap |
| Penetration, Worked @ 25°C | 235 |
| Dropping Point, °C | 196 |
| Copper Corrosion @ 100℃, 24hrs | 1b max |
| Oxidation Stability, kgf/cm2 @ 99℃,100hrs | 0.4 |