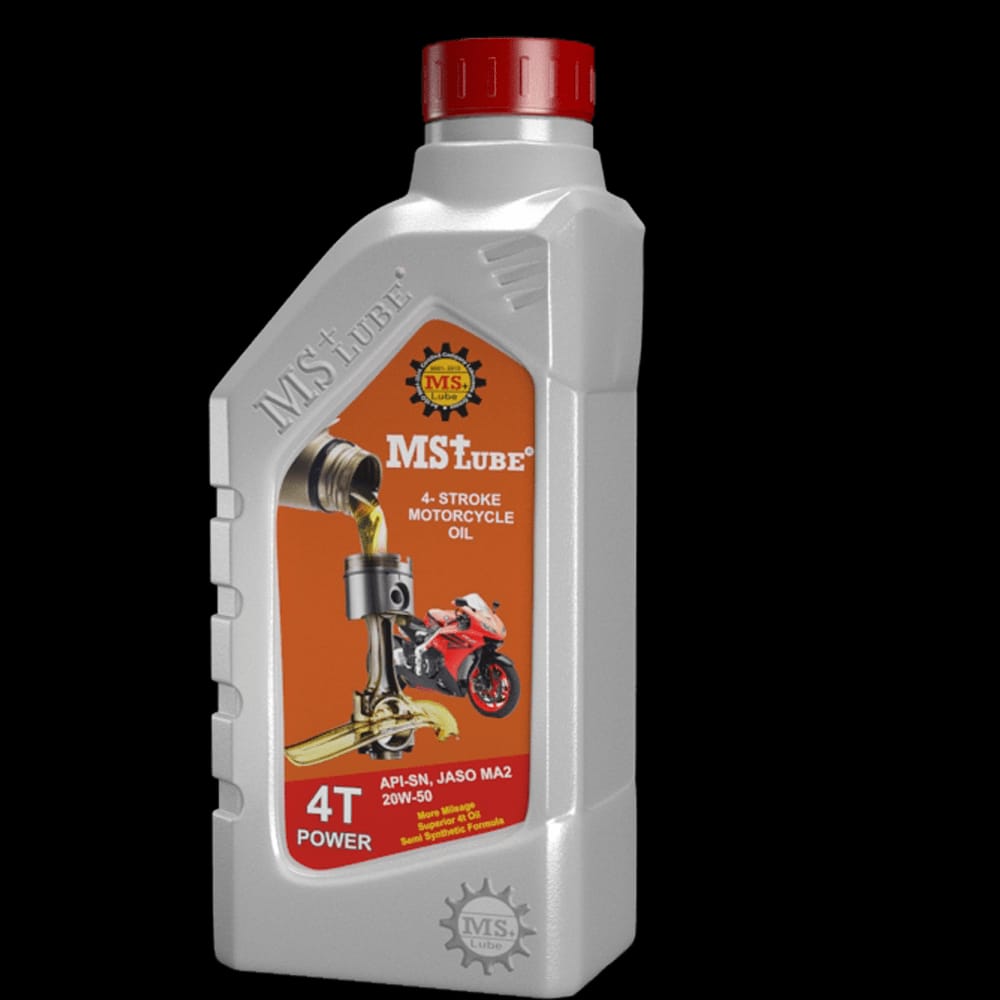 API SN, JASO MA2, SAE 20W-40 ( Semi-Synthetic)
Premium performance, shear-stable, multigrade gasoline engine oil specifically designed for use in four- stroke motorcycles
MS LUBE 4T POWER
(SCOOTER OIL)
API SN, JASO MA2, SAE 10W-30 ( Semi-Synthetic)
MS LUBE 4T POWER Scooter oil  is formulated with high performance additive system meeting the requirement of current advanced top –tier engine oil grade API SN.
API SL, JASO MA2, SAE 20W-40 ( Semi Synthetic)
MS LUBE 4T Semi Synthetic is synthetic engine oil for all high performance 4 stroke two wheelers.
MS LUBE 4T TURBO
SYNTHETIC
API SN, JASO MA2, SAE 10W-50 (Fully Synthetic) BIKE OIL
MS LUBE 4T Synthetic is advanced, premium quality engine oil specially designed to provide excellent sealing at piston ring area thus improving the power.
MS LUBE FRONT FORK OIL is a blend of selected base oils and High performance additives and has been designed to use in various types of motorcycles and climatic conditions.
SAE 75W-90 / 80W-90 / 85W-140
Recommended for automotive hypoid gear applications requiring lubricants meeting API Service GL-5 or where EP, multi-purpose or hypoid type gear oils are specified.
API SN, JASO MA2, SAE 10W-30 ( Semi-Synthetic)
MS LUBE 4T Actvo Plus is high quality engine oil designed to meet the requirements of four-stroke motorcycle engines where API SL performance is required.